The Salem Apothecary is not just a pharmacy but a community space providing events and programming that help you maintain a healthy life style and also bring together and high light the talents of community members. Join us for one of our events this month!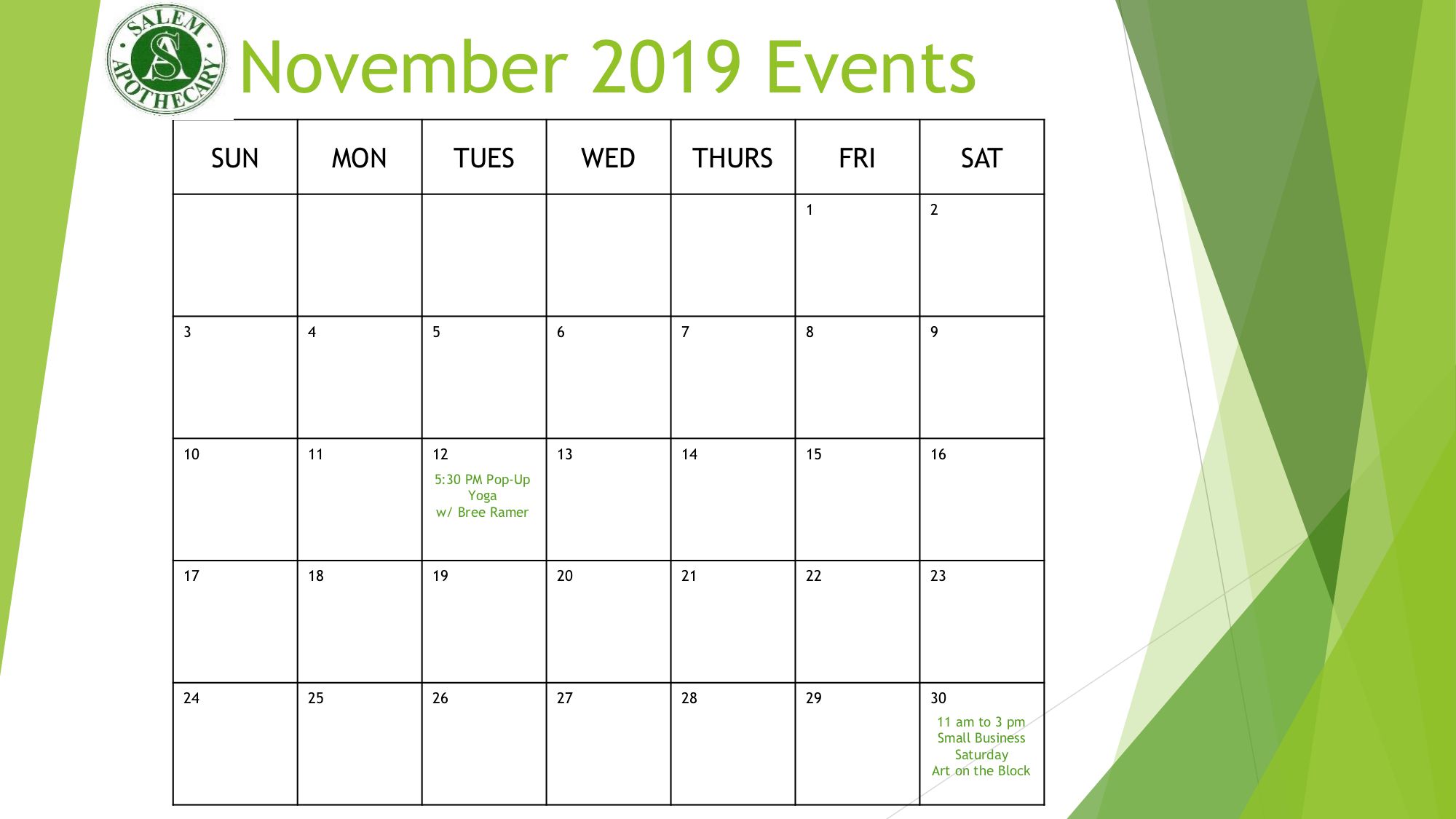 Event Descriptions:
Pop Up Yoga with Bree Ramer: Gentle, beginner friendly yoga session, with a focus on stretching and increasing our mind and body connection. Bring your mat, wear comfy clothes, and find us at the Apothecary on November 12th at 5:30pm!
Cost is $10
**No Refunds on Pre-registration tickets**
To pre-register and pay online click HERE!
Small Business Saturday Art on the Block: Small Business Saturday is a Salem wide event that encourages locals to get out and shop locally. This event will be a great way to get your Christmas shopping started, or for some of you finished.
Here at the Apothecary will will offer a sampling of our tasty products and a variety of other gift items. We will also be hosting seven local art and craft vendors. If you attend out Art on the Block events in July then some of these faces will be familiar to you but also look for some new vendors this year.