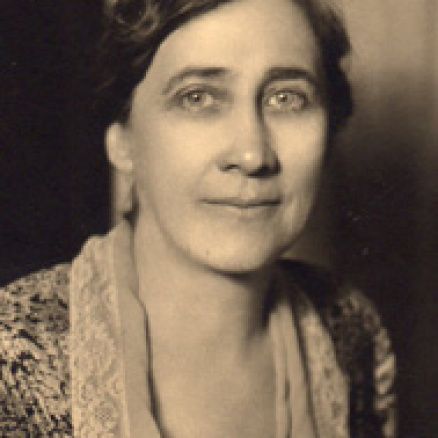 Salem Apothecary is an independent compounding pharmacy and wellness center that has been serving the Salem, IN and surrounding area for over 30 years. From prescriptions and durable medical equipment to unique gift items, sweet treats and lunches at our Lyon Parlor Soda Fountain, we know how to make our patients feel better.
Our home at #3 Lyon Block on the Salem square has been the place of business for four independent pharmacies over the past 140 years and we are proud to be the professional home of Lula Dess Rudder, the first licensed female pharmacist in the state of Indiana in 1905.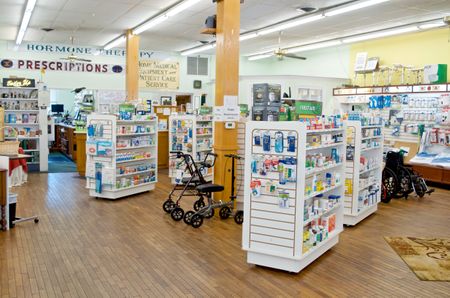 At Salem Apothecary, we believe and practice personal and customized service. Our approach is one patient, one doctor and one pharmacist working together to come up with the medication needed in the right quantity, in the right form and the right time for you. We combine the latest in today's pharmaceutical and technological practices with old fashioned customer service and attention to our patients.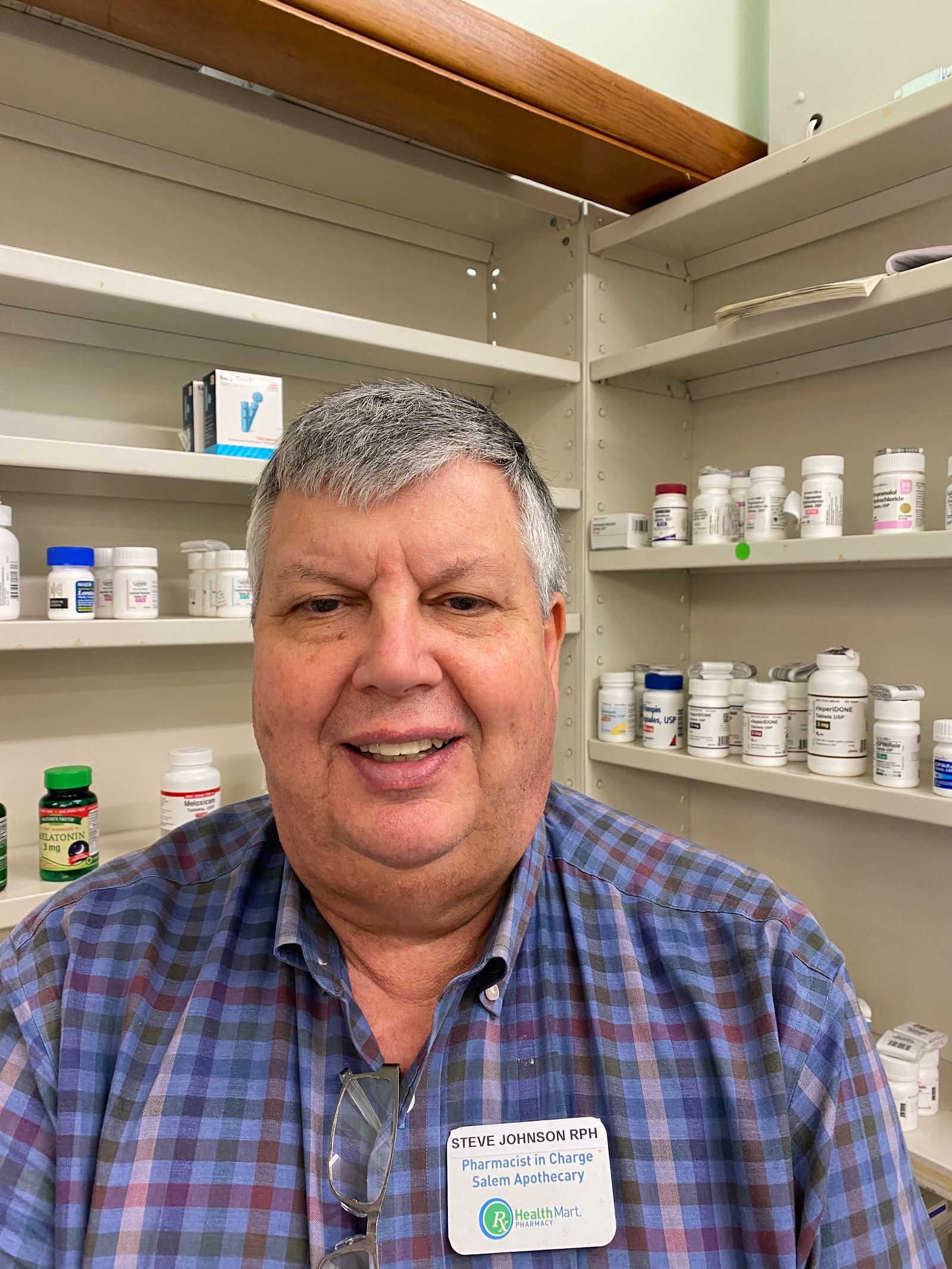 Steve Johnson, RPh and Qualifying Pharmacist
Steve Johnson is the Qualifying Pharmacist for the Salem Apothecary.
Steve is a graduate of Salem High School and Butler University School of Pharmacy where he earned his Registered Pharmacist degree in 1978. Prior to joining the Salem Apothecary team, Steve owned and managed the Medical Arts Pharmacy of Scottsburg, IN for over 40 years. In addition to his work as a community pharmacist, Steve is an avid Butler Bulldogs fan and a lover of the outdoors. He and his wife Paula have two sons.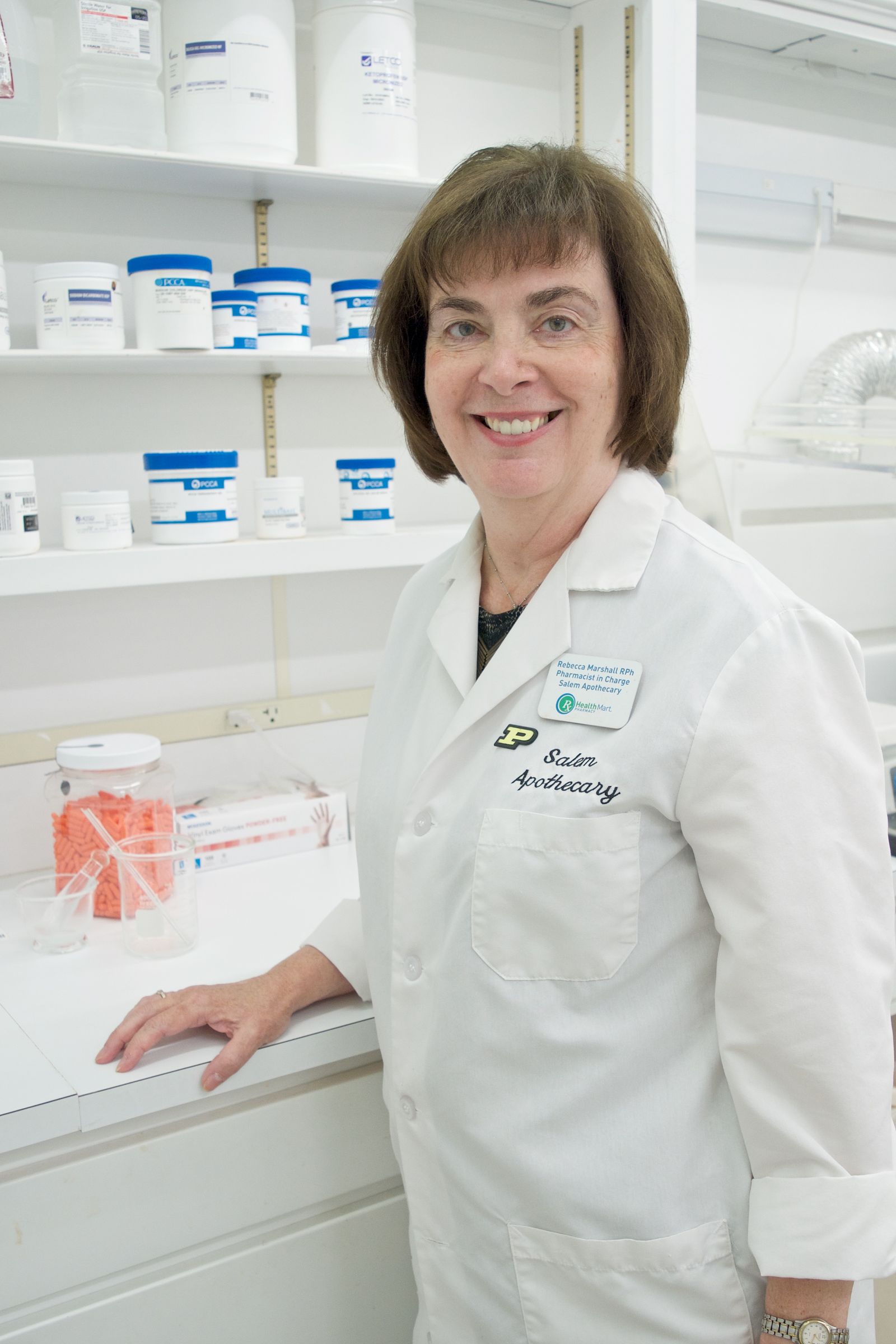 Rebecca Marshall, RPh
Rebecca is the owner, president and pharmacist of Salem Apothecary INC. Rebecca is a 5th generation daughter of Washington County Indiana and has been practicing pharmacy in southern Indiana since her graduation from Purdue University's School of Pharmacy in 1974. She and her husband Philip purchased the business from James Apple in 1985 and through the years have expanded the business to include durable medical equipment, diabetic shoe fittings, hormone replacement therapy, smoking cessation, diabetes and nutritional supplement counseling. Throughout her career she has been an active member of the community serving on boards and committees for local festivals, the Chamber of Commerce, her local church, community theater and the Washington County Community Foundation, awarding scholarships to local high schoolers each year.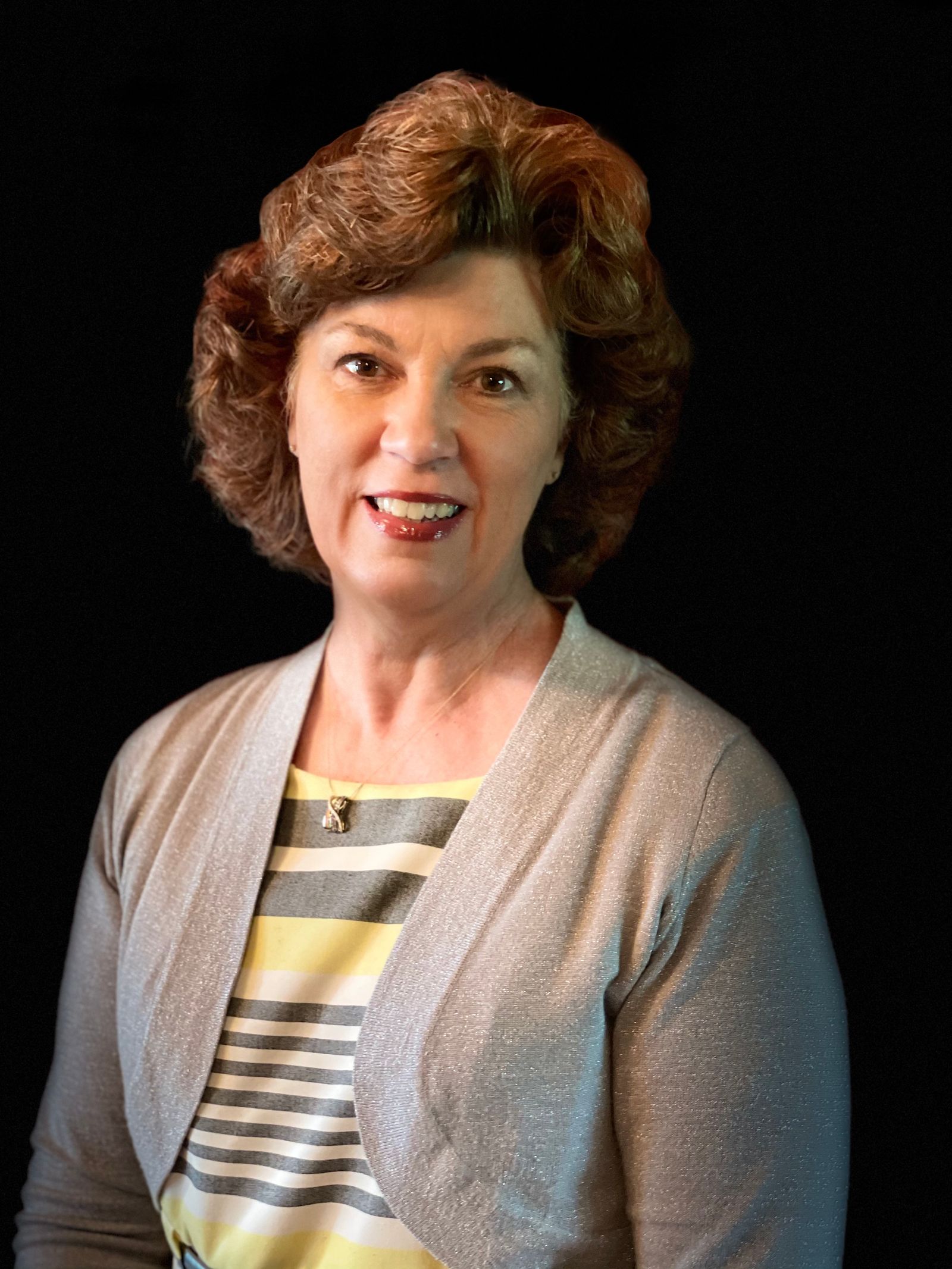 Katherine Fisher
Katherine is our store front manager. Katherine manages our team and all our store front operations as well as working with our local vendors and artisans who sell and display their work in the Salem Apothecary. Prior to working at the Apothecary, Katherine spent 30 years as the officer manager for Salem Veterinary Service.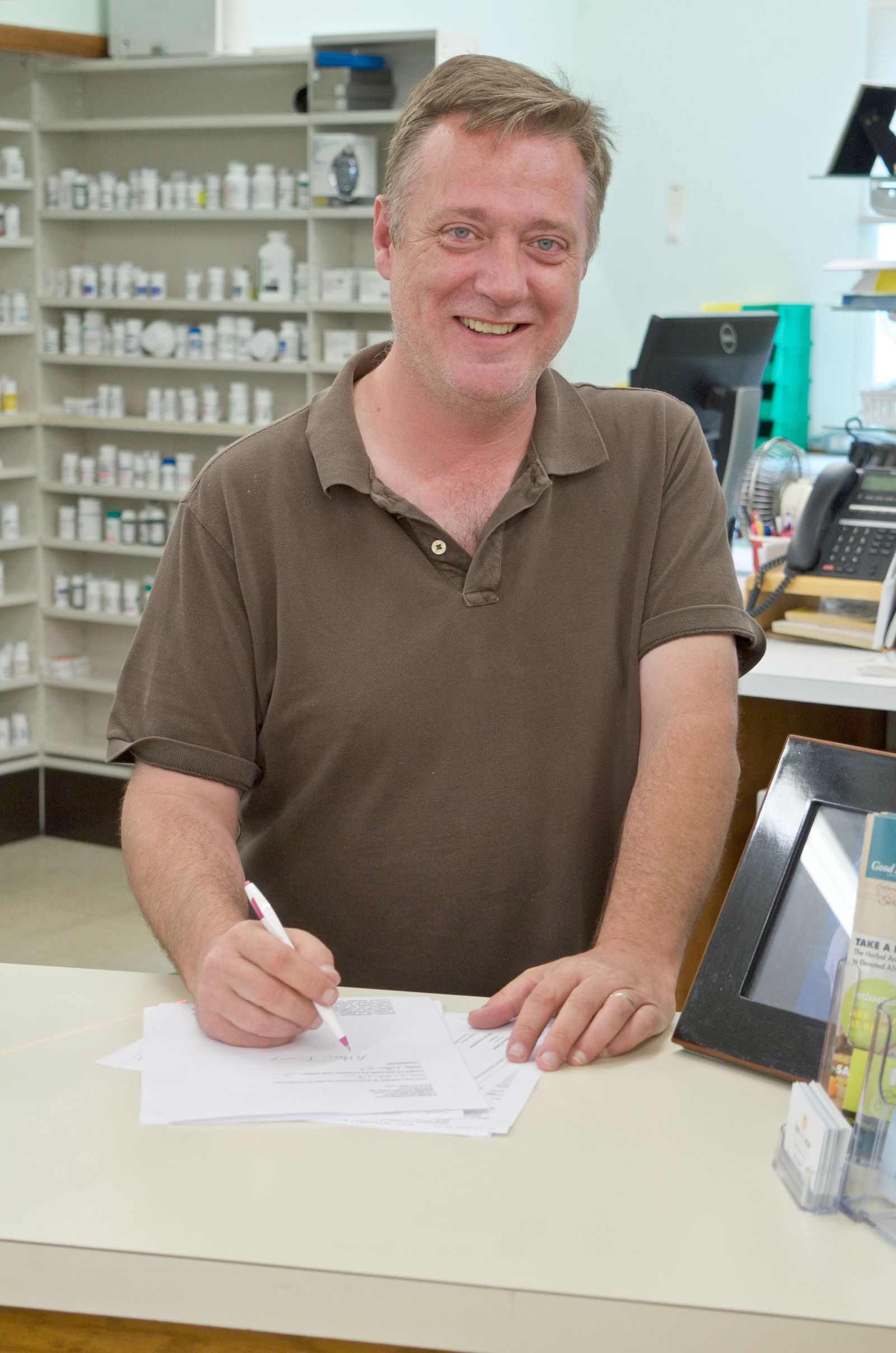 Daniel Main
Daniel is our ConvaCare and durable medical equipment representative. He can help arrange walkers, wheelchairs, hospital beds, oxygen, CPAP machines, diabetic shoes and any other durable medical equipment needs. Daniel is a Salem native and active with local festival committees and community theater.